Summer has officially arrived. The weather is good and the children are not going to school. Many families have summer vacation plans in the next few weeks. Smart devices are becoming more popular in homes across the country, security features are provided by many smart devices that make it easier than ever before for people to go out.
From smart sockets to thermostats, many people have installed smart devices in their homes designed to cut costs, save energy, or add a certain degree of convenience to their lives. What some users may not expect is that these newly added features can also provide an extra level of security when you leave home. Here are some of our favourite devices that can make it easier for you to relax and know that your home is safe, even if you are not there to look after things.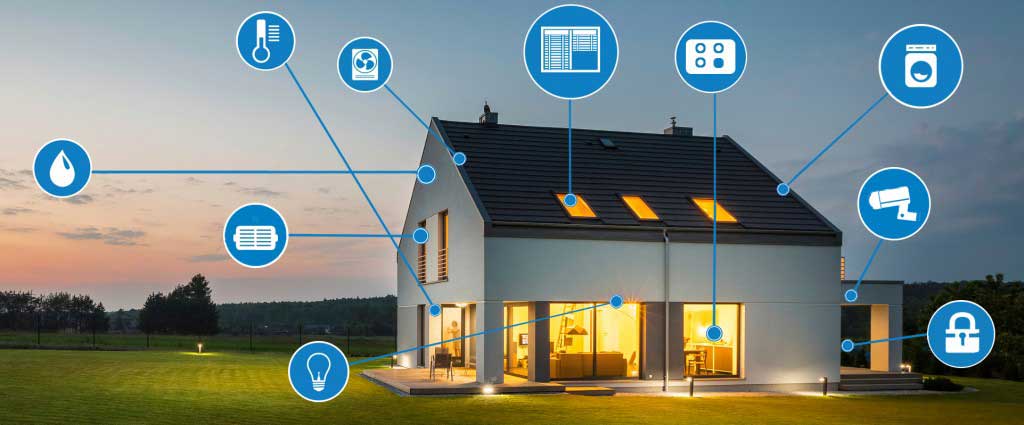 1. Control your lights
To the thief, a house that seems to have lived in is far inferior to a house that seems to have been empty for a while. A smart bulb or lamp plugged into a smart socket allows you to control the turn-on and turn-off time of the light, which is more realistic than keeping one or two lights on for a week. Outdoor motion sensor lights are also a good choice in case someone decides to get too close to you when you are away.
Besides, you can also install a time switch to turn on/off your home light at a specified time. It even can help you to water your flower and feed your pet.
2. Video doorbell
These doorbells not only make it easy to monitor package and food delivery, but they can act as your eyes no matter where you are. Most options can be controlled via apps on your computer or smartphone, so you can see (and in some cases, you can also talk to) people who appear at your door when you're out. Many mobile phones have a motion sensor function, once someone approaches your door, it will send an alert to your phone.
3. Smart Lock
If the gatekeeper or neighbour may come to check pets, deliver mail, or take care of things, smart locks can eliminate any hassle in managing spare keys, and you can also see who is opening the door for you in real-time. You can also program through the app and even provide a new lock code if someone needs to enter the house while you are away.
4. Housekeeper
Even if you have a housekeeper looking after your things when you are away, you can check your four-legged friends according to your pet camera and even talk to them, which makes you more comfortable. This is especially helpful for taking care of low-maintenance pets like cats, who can leave temporarily without a babysitter.
5. Smart thermostats
Smart thermostats have enough value to help save heating costs and can also adjust the temperature remotely when you are not at home. When you go out, they can also monitor the outdoor temperature or detect the temperature of your home through sensors placed in key areas to prevent greater disasters. For cold regions, this technology can help avoid disasters such as pipe freezing when the outdoor temperature is too low.
The good news is that now that almost everything can be controlled remotely, we will only see more and more options. Start small—controlling your lights is a great first step—and then work towards building a high-tech home where you can rest assured.